A Guide on Heating Thermostats
Every homeowner desires to live in a comfortable house environment. Such home comfort is a product of effective climate control within the house. And to attain efficient climate control, a heating thermostat plays a very significant role.
But how much do you really know about these thermostats? You might be forgiven for assuming that a thermostat is just another control device in your house.
If you only knew how much it saves you in terms of energy bills and repair costs, you would be amazed at just how much such a tiny device can be so significant.
Continue reading to gain deeper insights on the operations of heating thermostats within your HVAC system.
What are heating thermostats?
At their core, heating thermostats are temperature control devices. The thermostat is connected to your home's central heating system and can regulate the home's temperature accordingly.
With a thermostat, you have the option of setting the desired temperature, after which the thermostat works to maintain the temperature of your house at that particular level.
When the thermostat detects a drop in house temperature, it turns up the heat of your gas boiler or furnace to warm the space up. Once the heating reaches an optimal point, the thermostat turns off the heating to prevent overheating.
In essence, through its temperature regulation, a thermostat ensures you are enjoying maximum climate control within your home at any given time.
How do heating thermostats work?
Whether the thermostat is mounted on your gas boiler or it is simply a room thermostat, the operation of heating thermostats is essential in regulating the temperature of your house.
Heating thermostats work through different operations. While some are wired directly to the boiler, others are wireless and rely on battery power.
Furthermore, whereas programmable thermostats are pre-programmed to heat your home at scheduled times, smart thermostats are intelligent enough to study and adapt to your routine to heat your house optimally.
Most manual thermostats usually come calibrated in degrees, and all you have to do is manually twist the temperature knob until you get to your desired temperature setting.
On the other hand, digital thermostats operate more or less the same except they use buttons to increase or decrease the temperature setting to the desired level.
Both these options come built-in with a temperature sensor. Once this feature detects the desired temperature level, it prompts the thermostat to switch off the heating.
This is basically how the thermostat ends up maintaining a constant temperature throughout your home.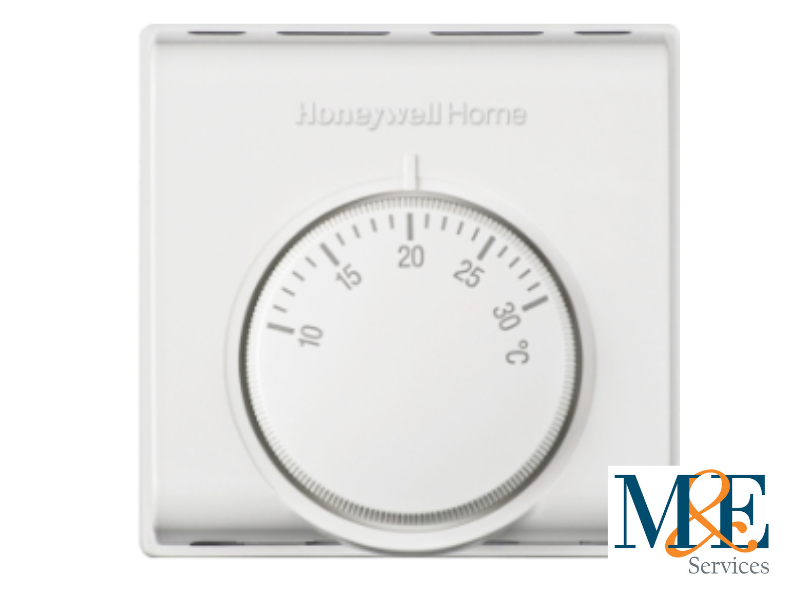 1. Manual thermostats
These represent the most basic thermostat types in the thermostat marketplace. They are also known as mechanical thermostats because they are operated manually.
They cannot be programmed, and once set to a particular temperature, they remain at that fixed setting until they are manually altered or shut off.
Such non-programmable thermostats are suitable for homeowners who mostly stick around their homes or require something very basic, non technical. This thermostat allows you to keep adjusting the temperature to your liking.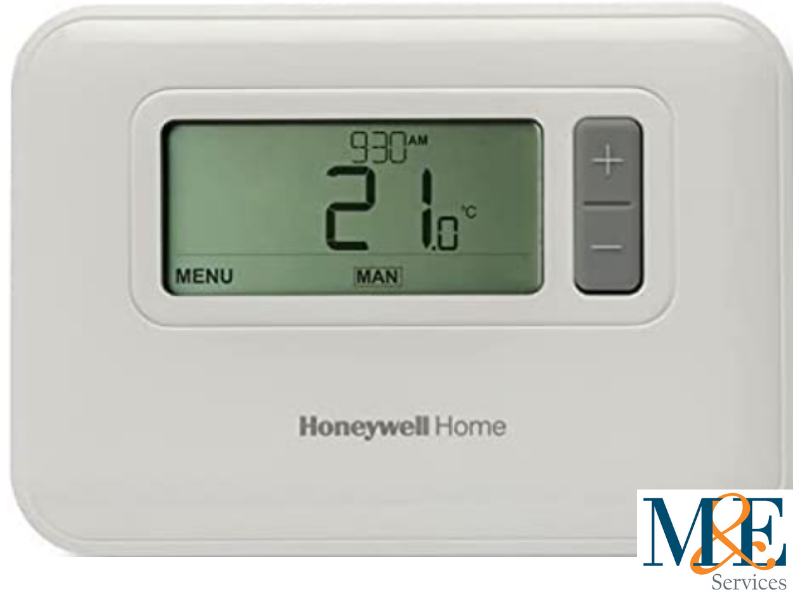 2. Programmable thermostats
These enhanced thermostats allow you the flexibility of pre-programming them for day and night temperature settings. Some even come with daily or weekly settings.
Such a feature works in favour of homeowners that are at home only on certain days of the week or certain weeks of the month or in locations with extreme temperature variations.
For instance, if you happen to be away on a Wednesday every week, you can pre-program your thermostat to a modest temperature for that particular day. This will not only keep your energy bills down but will also minimize the rate of wear and tear, effectively reducing the repair costs of your heating unit.
Why?
Because by heating the home at moderate temperatures, the furnace doesn't have to work so hard.
3. Wi-Fi-enabled thermostats
This is a type of programmable thermostat that affords you an extra layer of flexibility control. These heating thermostats can link directly to a wireless network via a smartphone, desktop computer, or tablet.
Once you gain access to the room thermostat via the internet, you can adjust its temperature remotely. This feature also affords you the convenience of overriding a pre-scheduled temperature setting when your routine suddenly changes, all from the comfort of your mobile device.
Such thermostats are suitable for homeowners who insist on having total control over their home's temperature schedules even when away from home.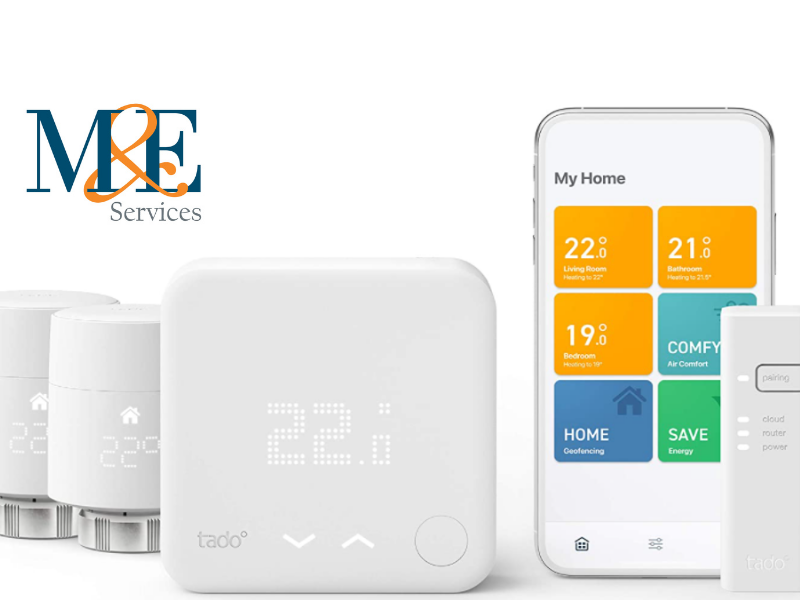 4. Smart thermostats
These thermostats have been made intelligent through the integration of artificial intelligence and machine learning in their operation. That means, such thermostats can study your living habits over time and adjust your house temperature to suit your preferences. They know when you go out and can automatically adjust your heating to reflect this, and in turn, know when you're coming back too!
Some of the more advanced thermostats are also integrated with a voice command feature and can be operated verbally from a mobile app. With the mobile app integration, you get extra benefits like heating maintenance alerts.
These thermostats are ideal for tech-savvy homeowners that are after maximum indoor comfort.
So, how do you select the ideal heating thermostat?
Looking for a more convenient and flexible way to control the climate within your home?
You need to determine the best heating thermostat option to ensure both the efficiency of your heating system and the cost-effectiveness of its operation.
Therefore, before shopping for a heating thermostat:
Make sure you understand the thermostat type compatible with your heating system.
Prioritize your heating needs and preferences appropriately
Select the right programming option for programmable thermostats
Consult a reliable heating company for the best recommendations
When you partner with M&E Services, we will not only recommend but also quickly and securely install your new thermostat for you. Also, we always stick by you for future maintenance and repairs. Be it room thermostat repair or gas boiler repair, we are your specialists.
Contact us today to learn more on how you can improve your heating system efficiency through modern thermostats.
Boiler Services
Same day boiler servicing
Heating Services
Same day heating services
Plumbing Services
Same day plumbers
Electrical Services
Same day electrician
Marbeck House, Northgate, Spalding. PE11 3TB